The team behind Litwork,
the best early-stage talent recruitment platform in India!
---
Prahlad Rao
Founder & Director
An IIMB Alumnus, Serial Entrepreneur and Golf Fanatic - Prahlad Rao is an acknowledged expert with 23 years of experience in aligning people potential with business goals. He is currently on a mission and applying this knowledge - to redefine early stage career hiring. By creating Litwork, the best talent recruitment platform in India for early-stage jobseekers, designed to perfectly fit jobs for candidates and candidates for jobs, Prahlad has shown that it is indeed possible to use deep science and business outcomes to accurately nail the perfect match when it comes to landing great jobs and making great hires.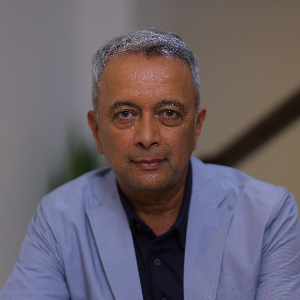 Meeta Goswami
Co-founder
Meet the mastermind behind the conceptualization and implementation of the science that makes Litwork the best early- stage recruitment platform in India! With rich experience in assessing behavior, intelligence and competencies across the India and the SAARC regions for over 300 client organizations, Meeta is Litwork's custodian of assessment standards and the quality of client experiences! While she is responsible for developing and sustaining Litwork's internal knowledge base and domain proficiency, she also stays on top of new product development to support sustainable, large-scale, cost efficient solutions.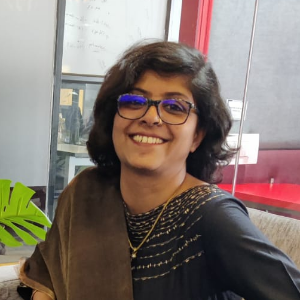 Why Choose Litwork?

Litwork is the best early-stage talent recruitment platform in India, created by a vibrant, qualified team of experienced psychometricians with decades of expertise in people potential assessments, technology drivers, game designers, market movers and content strategists. With proprietary technology and algorithms, we help early-stage jobseekers land dream jobs that are perfectly fitted not just for their skills and academics but for their innate potential and preferences. Litwork also helps companies reach, screen and hire jobseekers whose personal success drivers are measured and completely aligned with the key success drivers of the role, which makes it the best early-stage career platform in India!
Litwork seeks to enable maximum career opportunities for young jobseekers and freshers, while making early-stage hiring quick, cost-effective and laser focused for recruiters and companies! Whether you're on the hunt for fresher jobs, looking to take the next big step in your career - or even looking to hire talent for your company - we help you find the right match, no matter what side of the story you belong to!
Give us a shout!
Reach out to us for any questions, additional information or just to chat!